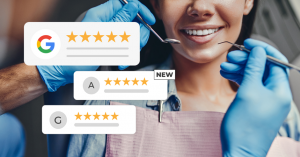 If you're a dental practice owner, you're likely no stranger to the challenges of attracting new patients. While word-of-mouth recommendations have traditionally been crucial for growing dental clinics, the digital age demands a strategic marketing approach. One of the most powerful ways you can grow awareness of your dental practice is search engine optimisation (SEO).
Understanding SEO: elevating your online presence
Dental SEO, or search engine optimisation, is how your website can be built to ensure it appears higher in search engine results pages (SERPs). This involves a range of strategies and techniques that improve the visibility of your website when potential patients search for relevant keywords, such as "dentist near me," "dental implants," or "teeth whitening."
The significance of SEO for dental practices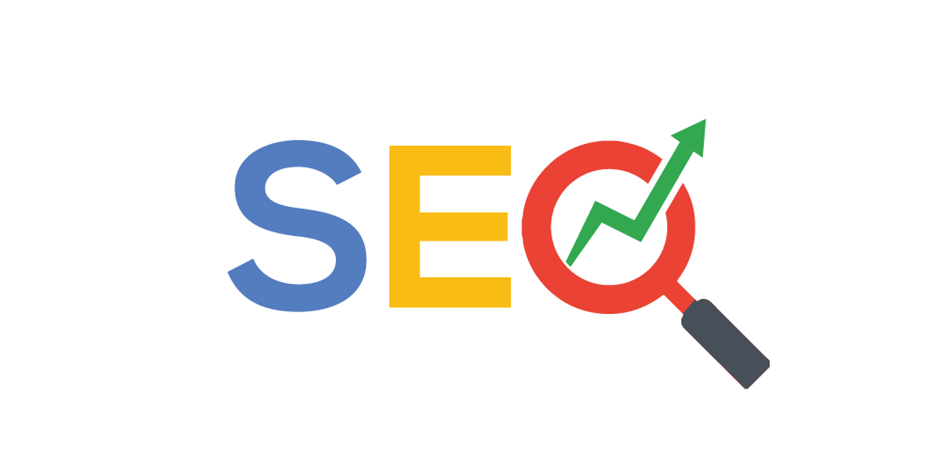 In today's digitally-driven world, a staggering 92% of people never venture beyond the first page of Google's search results. This statistic alone underscores the importance of securing a spot on that coveted first page. Without a strong SEO strategy, your dental practice could remain buried in the depths of search engine obscurity, missing out on valuable opportunities to connect with new patients.
A robust SEO approach can significantly impact your practice in several ways. Firstly, you will have increased visibility. Appearing on the first page of search results boosts your practice's visibility, making it more likely for potential patients to find you when they need dental services. You will also have credibility and trust. The higher your website appears in the search engine rankings the more prospective patients tend to trust your business as a credible option. When your practice appears prominently on Google, it instils trust in potential patients. You should also achieve more website traffic. SEO drives organic traffic to your website, leading to a higher influx of potential patient inquiries. Furthermore, unlike pay-per-click (PPC) advertising, where you pay for each click to your website, SEO brings organic traffic without direct costs per click.
The role of a marketing company in SEO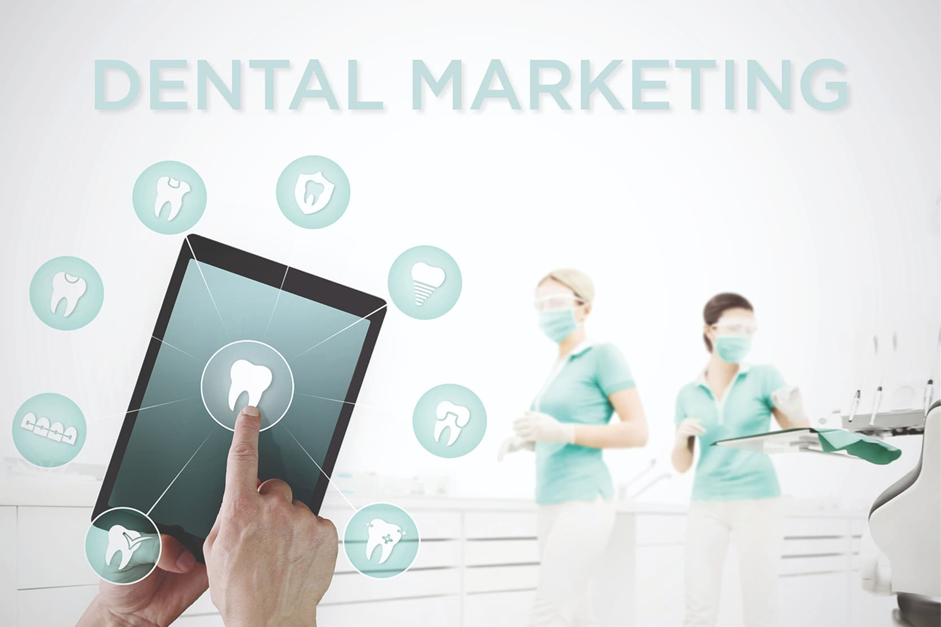 Navigating the complex world of SEO can be challenging, especially when you're focused on running a dental practice; this is where partnering with a reputable marketing company can make all the difference. A skilled marketing company can offer the following benefits for your dental practice's SEO endeavours. They should bring organic growth. A proficient marketing company will work to increase your website's visibility organically; this means that, instead of relying solely on paid advertisements (PPC), your website will naturally attract more visitors over time. They should also provide you with a tailored strategy. Every dental practice is unique. A marketing company that specialises in healthcare and dental services can provide a customised strategy that aligns with your specific goals, target audience, and local market conditions in a compliant way. They should also undertake keyword optimisation. Identifying and targeting the right keywords is pivotal to SEO success. An experienced marketing company will conduct thorough keyword research to ensure your website ranks for the terms most relevant to your services.
A marketing company can also undertake content creation for you. Regularly producing high-quality, informative, and engaging content is a really important and time-consuming part of SEO. A marketing company can assist in generating content that resonates with your audience while incorporating SEO best practices. Furthermore, they will then conduct continuous monitoring and adjustments. After all, SEO is an ongoing process. A dedicated marketing company will monitor your website's performance, track keyword rankings, and make necessary adjustments to keep your practice's online presence strong. Finally, they can provide you with data-driven insights. Marketing companies often have access to analytical tools that provide valuable insights into your website's performance, user behaviour, and areas for improvement.
Find your path to the top of the SERPs
When selecting a marketing company to boost your dental practice's SEO, look for one that offers a free consultation. This initial meeting allows the company to understand your practice's unique attributes and goals. From there, they can develop a personalised SEO strategy tailored to your needs.
So, if you're aiming for your dental practice to dominate Google and attract more patients, investing in SEO is not just a good idea — it's a necessity. With most people not looking beyond the first page of search results, your practice's visibility is paramount. By partnering with a skilled marketing company, you can harness the power of SEO to grow your practice organically, enhance credibility, and establish a powerful online presence. Get ready for success by seeking a marketing company that can provide you with a tailored strategy designed to get your dental practice to the top of the search engine results pages.